Markert Productions - Professional Photography and Video.
Professional Photographer Paul Markert creates the full range of productions that can be employed for corporate publications from print to online social media.
Paul's photographic and video productions enable his clients to experience seeing themselves in new ways and quickly. Paul's in-house re-touching means he provides fast turn-around with his personal attention to details. For Paul, the goal is to produce great images with impeccable customer service.
Paul prides himself on providing "high-touch" personalized, interactive service, particularly helping corporate officers overcome photo-shoot anxiety.
Explore Paul's Production Process
Markert Productions has successfully used a 3-stage process. In his own words:
"Working with each client's individual needs and desires, I first capture as many images of the highest resolution possible."
"I then create an personalized online web gallery of shots for the client."
"As a last step I create final renderings of composite shots with appropriate backgrounds."
"Paul is a gifted photographer and also such a joy to work with—he is very accomodating and flexible. Paul is also a terrific director and great at working with talent. I would highly recommend him!"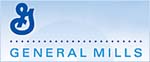 - Jenny Max
General Mills Inc., Minneapolis, MN